Tammy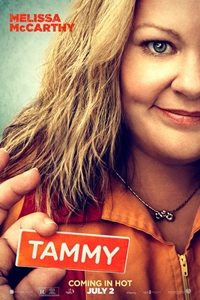 View Trailer
Release Date:
July 2nd, 2014
MPAA Rating:
R
Runtime:
1 hr. 36 min.
Genres:
Comedy
Director:
Ben Falcone, Melissa McCarthy
Cast:
Melissa McCarthy, Susan Sarandon, Dan Aykroyd, Allison Janney
Synopsis After losing her job and learning that her husband has been unfaithful, a woman hits the road with her profane, hard-drinking grandmother.